What We Wear:
from earth sky sea child with an Australian flavour
If Sarah Palin ("I am back to wearing my own clothes from my favorite consignment shop in Anchorage") can do it so can we. Check out your local op shops before going to the mall.
Australian Opportunity Shops such as Vinnies and Salvos reported an 8% rise in sales before Christmas 2008 i.e. 8% higher than the previous Christmas and the trend is increasing.
CHOOSE A CHALLENGE
Declutter your shoes
Give away any day clothes you have not worn in the last year
Sort out your toiletries and throw away everything that is out of date
Tidy your underwear drawer
Try on all your clothes and give away those that don't fit you
...............................................
"When every piece of clothing I owned fitted into 1 suitcase I was so much happier"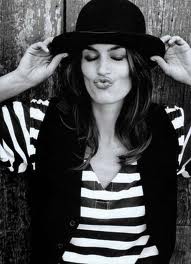 HANDY HINTS

Study this season's fashion and decide what few things you could buy to update your wardrobe. Look for this season's colour or fashion trend and adapt it to YOU. Scarf, shoes, bag, belt and jewellry refresh classic items you might already own. This is the most cost effective way of looking in fashion.